Aquasana Water Filter Installation
Whole-House Water Filtration Systems on Long Island

New York's water quality is unfortunately not the best. However, there are many ways to make sure the water you consume at home is clean, safe, and healthy, such as installing a water filtration system. AWS Plumbing, Heating & Cooling is proud to be one of the leading home service companies to offer the highest quality water treatment systems including the Aquasana Rhino Pro 600 and the Aquasana OptimH2O to our customers on Long Island and in New York City. With experts on our team, we ensure proper installation and maintenance of these water filtration systems so that you can enjoy pure, clean water for years.
Let's discuss your options for water treatment systems today. Contact us at (516) 217-2196 to get started!
Aquasana Rhino Pro 600
Aquasana is a leader in water treatment systems, offering a range of products that are not only of the highest quality but also the most advanced in the industry. One of their most sought-after systems is the Aquasana Rhino Pro 600. This water filtration system offers a 3-stage filter that includes a sediment filter, copper-zinc, and mineral stone filter, and activated carbon filter.
Other features and benefits of the Aquasana Rhino Pro 600 include:
Offers over 600,000 gallons of water
Has a lifespan of up to 6 years
Requires less frequent maintenance
NSF certified
This whole-house water filtration system also offers the convenience of providing clean, filtered water from all the faucets in your home.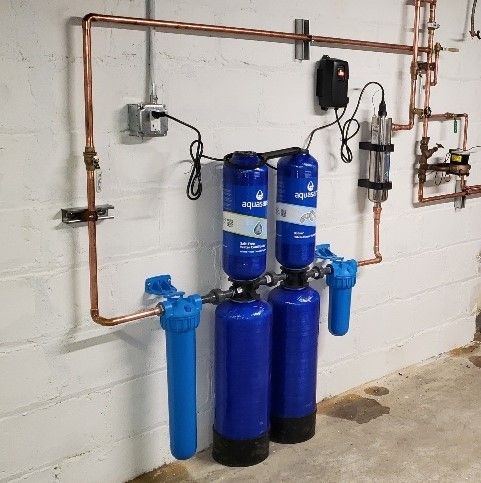 Aquasana OptimH20
The Aquasana OptimH20 water filtration system uses cutting-edge technology and a revolutionary design to deliver safe, clean water to your whole home. This premium system can reduce a wide range of contaminants, including lead, cysts, PFOS/PFOA, chlorine, and chloramines.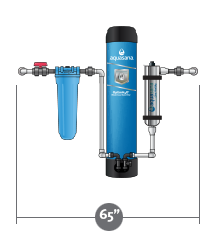 Additional features and benefits you'll enjoy with the OptimH20 system include:
An ultra-dense carbon block made of both catalytic and activated carbon
Easy filter replacement that you can do yourself
LED flow meter alerts you when to change your filter cartridge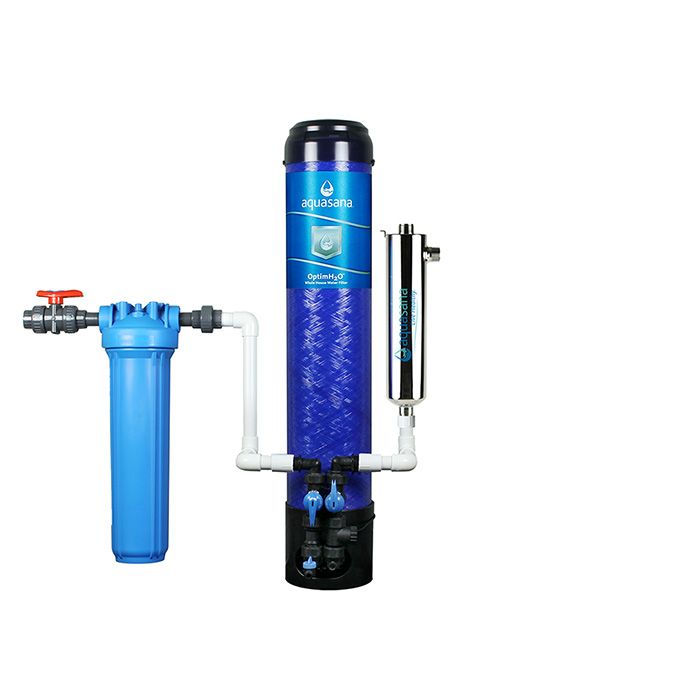 Call Now for Expert Installation in Nassau County, Queens or NYC
If the water from your taps is murky in color or has an odd taste or smell, contact AWS Plumbing, Heating & Cooling. We can test your water to determine the exact problems we need to address and explain your water treatment system options from Aquasana. Rest assured our Little Neck water quality experts won't just let you purchase a product or service you don't need. We will always explain our recommendations and give you fair, upfront quotes to avoid unpleasant surprises.
Give us a call at (516) 217-2196 to speak with a member of our knowledgeable team today!
Our Customers Love Us
Hear What They Have to Say
- Stuart K.

- Stacey F.

- Jess T.

- Luke B.

- Nancy C.
Why Choose Us?
We're Focused On Your Satisfaction
Family Oriented With Hands-On, Accessible Owner

Serving All of Long Island, NYC & Queens Since 1988

Straightforward Services at Honest, Fair Prices

Highly Skilled, Happy Employees & Project Managers

Fully Vetted, Background-Checked & Drug-Tested Employees