Long Island Sump Pump Services
Nassau County Sump Pump, Sump Pit & Basement Flood Avoidance
The installation of a sump pump is a very important step for basement flood avoidance. Water is one of the most powerful forces on earth. If you are in the natural path of water, you need to take the proper steps to avoid unwanted water entering your basement. Sump pumps are usually located in the deepest part of the basement, where water will naturally pool in and cause damage.
If you are having a problem with water pooling your basement and need a solution, please call AWS Plumbing, Heating & Cooling at (516) 217-2196. Most problems can be fixed within one week. Our knowledge and wide range of options will make it clear why our sump pumps are the complete flood avoidance and water redirection systems you need in your Long Island home.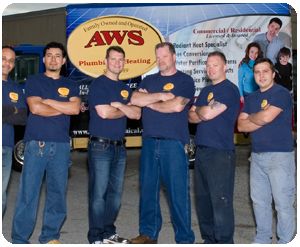 ​AWS Plumbing, Heating & Cooling Specializes in:
​
Free Estimate/Proposals
Water Redirection
Basement Flood Avoidance
Sump Pit Construction
Sump Pumps Installation
Generator Installation
Standard Water Removal Equipment
Automatic Backup Sump Pump (No Power Needed)
Residential & Commercial
We come to you! Call (516) 217-2196 today for service in Queens, NYC, or anywhere in Nassau County.
What is a Sump Pump?
Sump pumps are pump systems that are used to remove water from the lowest point of your home, such as a basement or crawl space, and forces it into an appropriate drainage space. It is extremely important to have a sump pump in order to protect your home from expensive water damage, potential structural damage, mold and mildew problems, and even electrical fire risk. There are two different types of sump pumps that are used in homes: submersible pumps and pedestal pumps.
Reasons to consider installing a sump pump system:
Constant flooding
Water leaking after rain
Water pooling in basement
Water coming up from cracks in the floor
Living below the water table
Mold or mildew problems
High insurance cost (parts of this system are usually covered by insurance)
Need a lasting solution of water problems in basement
Sump Pumps: Cost, Repair, Installation & Additional Options
It's important for Long Island homeowners to understand water and flooding as it relates to home elevation. If you have a home below the water table or near it, chances are that you will experience flooding or seepage. This can happen during rainstorms, whether heavy or light. When you call us for sump pump installation, we start by determining the lowest point of the house and dig what is called a "sump pit". We make custom pits at the proper depths and then, based on the circumstances of each unique situation, choose from among the many types of sump pumps that can be installed. We typically use Liberty Sump Pumps because of their unbelievable reliability and ability to move large amounts of water in a short amount of time. Based on the extent of your flooding problem and amount of water you are dealing with, there are many types of pumps all with very good options.
Our sump pump solutions may include: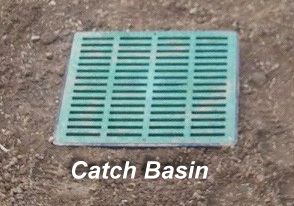 Standard sump pump direct replacement
Standard sump pump with new pit installation
Battery backup sump pump
Liberty sump pump jet - Injects 1 GPM and removes 2GPM and eliminates the need for alternate electric source (great during power outages)
Driveway and outdoor basement stairwell basins
Catch basins
Drywells
And more
Advantages of Custom Bypass Setup
Allows water to discharge outdoors
Discharges into sanitation systems, so the natural flow will not affect you
Keeps up with flooding
Sump Pump Repair, Installation & Servicing Across Long Island & NYC
AWS Plumbing, Heating & Cooling will provide the ultimate water drainage solution for your home or commercial building. When you call us, one of our specialists will assess the proper equipment to maximize your comfort while keeping budget in mind. We provide a complete range of installations, preventive maintenance, service agreements, and repair services to keep not only the water out but your heat and cooling systems working (if needed).
Guaranteed Expertise
With our renowned experience in French drains & sump pump systems, we guarantee our work will be done efficiently and expertly so you can immediately stop the drainage problems your experiencing. We will only use the finest parts and practices, knowing that our company is built on the quality on which our customers depend. Our service is available 24/7, around the clock. Our well-trained professionals will also arrive at your location in a timely manner, in a clean uniform, with a fully stocked vehicle, which is also included in their comprehensive training. They will also leave the site clean, removing all materials and debris. Our parts and labor are fully guaranteed for a year, with extended warranties available.
Our Customers Love Us
Hear What They Have to Say
- Stuart K.

- Stacey F.

- Jess T.

- Luke B.

- Nancy C.
Why Choose Us?
We're Focused On Your Satisfaction
Family Oriented With Hands-On, Accessible Owner

Serving All of Long Island, NYC & Queens Since 1988

Straightforward Services at Honest, Fair Prices

Highly Skilled, Happy Employees & Project Managers

Fully Vetted, Background-Checked & Drug-Tested Employees