Lynbrook Plumbing, Heating & Cooling Services
Emergency Service is Available—Call Us Today at
(516) 217-2196
AWS Plumbing, Heating & Cooling is honored to have served the village of Lynbrook and surrounding areas since 1988. As a family-owned and operated home service company, we work hard to deliver our customers the finest plumbing, heating, air conditioning, and indoor air quality services anywhere on Long Island. If you're looking for a local plumber of HVAC technician to service your home, we invite you to check out our reviews from our many happy customers. If you like what you see, please give us a call to schedule a service appointment!
Why Choose Us to Service Your Lynbrook Home?
✓ Straightforward pricing
✓ Fully-vetted employees
✓ Coupons & financing available
✓ Same-day service available
We're always available to take your call. Get in touch with us today at (516) 217-2196.
Insured & Licensed Lynbrook Plumber - Service, Repair, & Installation
Are you looking for a prompt, reliable plumbing service that offers emergency plumbing repairs backed with a warranty? AWS Plumbing, Heating & Cooling is a family owned and operated plumbing service incorporated since 1988. We service all of Nassau and Suffolk Counties and carry all necessary workers compensation and liability insurance mandated by New York State.
All of our technicians are knowledgeable in many facets of the plumbing industry. Our plumbers are available 24 hours a day, 7 days a week. A live friendly operatorwill always answer your call and contact the appropriate Lynbrook plumber based on your plumbing problem and location. You can trust AWS Plumbing, Heating & Cooling to provide outstanding quality of work while keeping your budget and comfort in mind.
We can help you with:
Sewer & drain cleaning - Is clogged, slow, or poor drainage causing you needless headaches? We will analyze and discuss the source of the problem with you and present you with the best ways to resolve your drainage problems.
Sewer & water main installation - Many residents of the Lynbrook area have problems with roots or cracked sewer lines. If your sewer and drain issues cannot be resolved with a cleaning service, the damage will have to be addressed with either a repair or full replacement.
Low water pressure - Low water pressure can have a number of causes. We can help you pinpoint the source of the problem, whether it's corroded pipes that need replacing, a clog, an underground plumbing leak, or another cause.
Plumbing leak repair - Are your water bills higher than usual? Call AWS Plumbing, Heating & Cooling to diagnose the issue and provide you with the most cost effective repair, consultation, or plumbing installation ideas!
Sump pump installation - Your sump pump is essential for the protection of your basement. Call us for all of your repair and replacement needs.
Gas leak repair - Don't take any chances with natural gas. If you suspect a leak, immediately vacate the premises and contact your gas company or call 9-1-1. Then, give us a call to complete the necessary repairs.
And more
We are experts in all aspects of commercial and residential plumbing. Every job site is treated as if it was our own home. Every plumber we hire goes through a probation period where their work is inspected by supervisors, ensuring the best possible plumbing job has been performed. We are family owned and operated and enjoy knowing our work will withstand the test of time. We guarantee all of our plumbing, and we hope to be your #1 choice for Lynbrook plumber.
Lynbrook Heating, Air Conditioning & Indoor Air Quality Services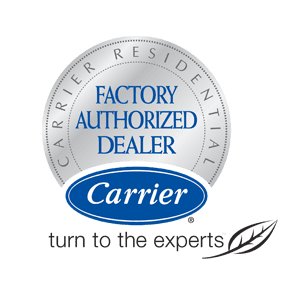 Your heating and cooling systems are an important part of your comfort at home. Make sure you trust their care and maintenance only to licensed, experienced HVAC professionals. At AWS Plumbing, Heating & Cooling, we are proud to be Carrier Factory Authorized Dealer who employs only qualified, professional technicians. When you call us for heating, air conditioning, or indoor air quality service, we'll keep you informed of your options every step of the way so you can make the right call for your individual needs and budget.
Our Lynbrook HVAC services include:
Central air conditioning repair, maintenance & installation
Ductless mini split installation, repair & maintenance
Furnace repair, maintenance & installation
Boiler repair, maintenance & installation
Radiant heating system services
Humidity control system installation
Duct cleaning
Air purification system installation