Nassau County Oil to Gas Heating Conversion
Nassau County Oil to Gas Boiler Conversion Professionals
Providing Eco-Friendly Heat Conversion Services by a Local Nassau County Plumber!
Oil to Gas Heat Conversion Services
We are qualified and fully licensed to convert your oil fueled heating system to a more efficient gas-fueled heating system. We offer a selection of units that will fit your home heating requirements, and we will strive to work in your budget constraints. We will show you how choosing to convert from oil fuel to gas will amount to long term savings on your annual fuel costs. We will also be glad to work out a maintenance program to keep your updated system operating efficiently. We are also endorsed by National Grid as qualified plumbing and gas conversion heating professionals who will make sure your replaced system meets all safety requirements.
Several Types of Systems we Convert
Oil Boilers
Steam Boilers
Hot Water Boilers
Residential Boilers
Commercial Boilers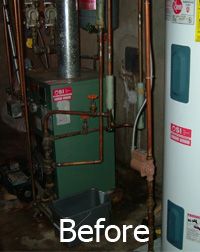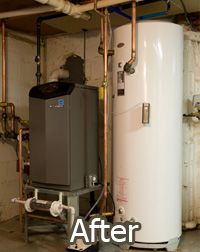 Client switched from an outdated Oil Boiler to a High Efficiency Boiler. After the oil to gas heat conversion, this boiler will save them countless money. As the price of oil continues to rise, it is more important than ever to utilize our oil to gas conversion services of Nassau County. Learn more.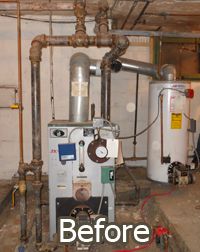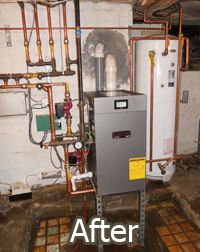 After our client experienced many boiler issues, the cost to repair was not worth fixing. Natural gas was available on the block so he upgraded and took advantage of the rebates on a new boiler. Learn more.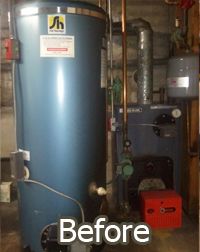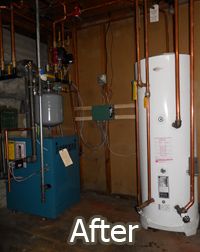 Client had a much larger unit that wasted oil and was not energy efficient. After we explained the rebate and the process to connect to the natural gas it made sense to upgrade. The client explained they were going to sell the home and understood the minimal investment would help increase the value of the property. Learn more.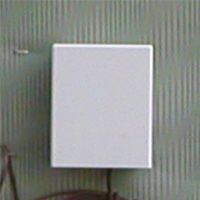 What is this? This is a Viessmann Outdoor Sensor. It modulates the boiler's water temperature with the outdoor temperature. This is what tells the boiler to not work as hard on a hot day or more on a really cold day. Learn more.
Types of Systems We Convert, Install & Maintain
Forced-air Systems
Hot-water Systems
Steam Systems
Oil Burner Systems
Propane Systems
Call to ask about any other Boiler Conversions
Learn more about our New 2011 Gas Boilers
Our Mission Statement
Whether your original oil fueled heating system was built in this decade or previous ones, our skilled team is qualified to analyze and convert your system to a gas-fueled heating system. Our professionals will guide you through the maintenance process so you fully understand how your newly converted system operates. We stand by our work and drive to make our company the benchmark of the Nassau County oil to gas heat conversion system in the market.
Guaranteed Expertise
With our renowned experience in oil-fueled to gas-fueled heating system conversion, we guarantee our work will be done efficiently and expertly so you can immediately reap the return on your investment. We will convert your system using both industry certified parts and practices, knowing that our company is built on the quality on which our customers depend. Our service is available 24/7, around the clock. Our well-trained professionals will also arrive at your location in a timely manner, in a clean uniform, with a fully stocked vehicle, which is also included in their comprehensive training. They will also leave the site clean, removing all materials and refuse they created during the repair. Our parts and labor are fully guaranteed for a year, with extended warranties available.
Our Customers Love Us
Hear What They Have to Say
- Stuart K.

- Stacey F.

- Jess T.

- Luke B.

- Nancy C.
Why Choose Us?
We're Focused On Your Satisfaction
Family Oriented With Hands-On, Accessible Owner

Serving All of Long Island, NYC & Queens Since 1988

Straightforward Services at Honest, Fair Prices

Highly Skilled, Happy Employees & Project Managers

Fully Vetted, Background-Checked & Drug-Tested Employees