Nassau County Boiler Maintenance & Repair
Nassau County Boiler Service, Repair & Maintenance
Providing Emergency Heating Repairs by a Local Nassau County Plumber!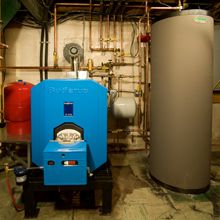 Queens Boiler Maintenance & Repair: We are certified on Nassau County to analyze, repair, and maintain your boiler to its best potential:
We listen to your concern
What is the problem?
Inefficient heating? Leaking? Banging? Excessive use of water or oil?
Diagnostic testing and estimate of work involved
Present several resolution scenarios to accommodate your budget
Accommodate your schedule to start, work and complete any repair and maintenance
Our Mission Statement
Whether your boiler was built in this century or previous ones, our skilled team is certified to analyze and correct the variety of boiler headaches that are associated with it. Our professionals will guide you through the maintenance process so you fully understand how your boiler operates. We stand by our work and drive to make our company the benchmark of the Nassau County boiler maintenance market.
Guaranteed Expertise
With our renowned experience in wide range of boiler repairs, we guarantee our work will be done efficiently and expertly so you can immediately reap the return on your investment. We will repair your system with both industry certified parts and practices knowing that our company is built on the quality on which our customers depend. Our service is available 24/7, around the clock. Our well-trained professionals will also arrive at your location in a timely manner, in a clean uniform, with a fully stocked vehicle, which is also included in their comprehensive training. They will also leave the site cleaner than they found it, removing all materials and refuse they created during the repair. Our parts and labor are fully guaranteed for a year, with extended warranties available.