Lochinvar Boiler Dealer on Long Island
Local Lochinvar Boiler Service & Installation Experts Serving Nassau County, Queens & All of NYC

Lochinvar boilers are well known for their expansive range of benefits and their application flexibility. From the SolutionTM to the CREST®, Lochinvar is to redefine boilers as we know them. Lochinvar's expansive line of boilers represents the most expansive product line up in the industry. This combined with Lochinvar's history of innovation and reputation for excellence puts them in a position to provide its customers with a product tailor-made for any application imaginable. And their product line does not just stop at residential; Lochinvar provides boiler state of the art systems for commercial settings as well. Lochinvar is an innovator in boiler technology and the diversity of the product line is surpassed only by its quality in design and construction. For 90 years, Lochinvar has strived to deliver the highest quality, the most efficient, the most feature rich, and the most diverse selection of products in the entire industry, and they are proud to proclaim that they have succeeded in that endeavor.
Lochinvar Crest Boiler System
With the innovative and exclusive "Wave" fire-tube design, combined with technological advancements in Lochinvar combustion technology and the user-friendly SMART TOUCHTM Control system, CREST has changed how the industry perceives fire-tube boilers. Now, six new CREST boilers, with 750,000, 1.0 million, 1.25 million, 1.5 million, 1.75 million and 2.0 million Btu/hr inputs, deliver 96.2% thermal efficiency.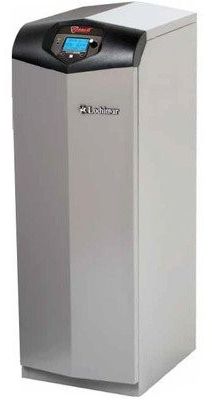 Lochinvar Knight Boiler System
Lochinvar has once again re-defined how the world looks at boiler technology. Truly innovative advancements in the fire-tube boiler category with its KNIGHT® Wall-Mount and CREST® lines have set these products apart from the competition. For residential and light commercial applications, the FTXL™ adds models from 399,999 to 850,000 Btu/hr, and takes Lochinvar's fire-tube technology to the next level. FTXL offers best-in-class AHRI Thermal Efficiency and footprints, plus remote connectivity that puts the SMART SYSTEM™ control at your fingertips, anywhere!
Lochinvar Noble Fire Tube Combi Boiler System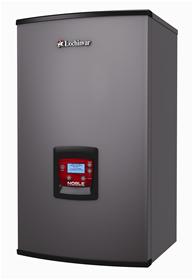 Looking for a new boiler system that also provides efficient space heating capabilities? Look no further than the Lochinvar Noble Fire Tube Combi Boiler System. This rapid, reliable, and money-saving hot water/space heating system uses advanced negative regulation technology to ensure safe operations. The system comes in three sizes ranging from 110,000 to 199,999 Btu/hr and operates at 95% AFUE efficiency. The Noble combi boiler is designed, engineered, and assembled in the United States.
To request more information or schedule a service appointment with our Long Island Lochinvar boiler experts, give AWS Plumbing, Heating & Cooling a call now at (516) 217-2196.
Our Customers Love Us
Hear What They Have to Say
- Stuart K.

- Stacey F.

- Jess T.

- Luke B.

- Nancy C.
Why Choose Us?
We're Focused On Your Satisfaction
Family Oriented With Hands-On, Accessible Owner

Serving All of Long Island, NYC & Queens Since 1988

Straightforward Services at Honest, Fair Prices

Highly Skilled, Happy Employees & Project Managers

Fully Vetted, Background-Checked & Drug-Tested Employees